New Frozen image over the theatre on the Disney Studio Lot.
Mickey Mouse model sheets, signed by Jack Kinney
Drawing at Center Stage Gallery in Burbank. Soft classical music was putting me to sleep and set the mood for some borrring drawings.
The arrival of Marshmallow from Frozen on Ice
(via frozendailydose)
Clip 1 - Disney's Big Hero 6
This sequence was boarded by Chris Williams, Joe Mateo and me. One of my favorite sequences in the film!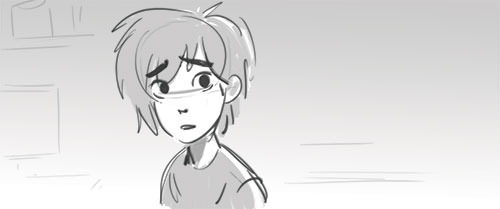 Thanks to everyone who came out to meet me at WaltDisneyWorld yesterday! In the rain too!
I was nervous but it made me extremely happy to meet so many people - So much love for Frozen and Big Hero 6!
Thank you!
I'm very nervous about this - I'm going to be signing at the Hollywood Studios at DisneyWorld on August 29th! If you're in Orlando, Florida please swing by and say HI!
If you sing a Frozen song I will do a quick Frozen sketch for you and if you ask for a drawing in Baymax's voice I'll do a quick Big Hero 6 sketch!
Sleeping Beauty

Art from the special edition Sleeping Beauty DVD
(via teatimesketch)
Photo I took today as I drove out of San Fransokyo on my last story day on Big Hero 6. See you soon Baymax! Off to another World.
Shiyoon Kim is helping out his friend Simon Chung who has been battling a rare blood cancer, multiple myeloma for the last 3 years. The auction is to fundraise his growing medical needs. I've never met Simon but I know how difficult it can be. I donated a couple of drawings - Spread the word and attend the auction if you can! There's some really amazing pieces being donated!
Very lucky and honored to be included in Bob Kato's new book, The Drawing Club, Master the Art of Drawing Characters From Life. 
Some really amazing drawings in this book! check it out if you can!
http://www.thedrawingclub.com/the-book/